Making a badge yourself is as easy as 1-2-3, all you need is the Badge Master which is available at Kiddycare.  The Badge Master provides everything you need to make  a badge out of the box itself, such as the cartoon designs, protective vinyl sheets, metal plates, safety pins and etc.
The kids learned how to operate that tool last weekend, and apart from the cartoons and images provided with the package, we also showed to the kids how they can use their own image to make a badge they desired, with a little help from the accessories.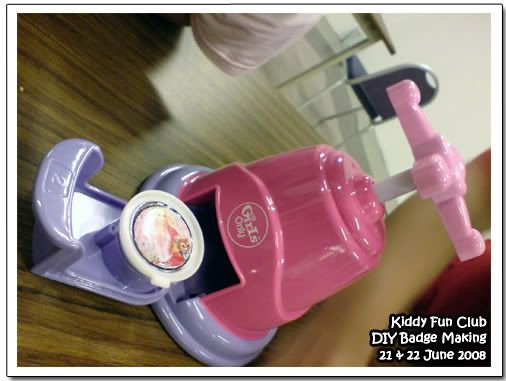 First step. The kids need to cut out the cartoon design in the round circle.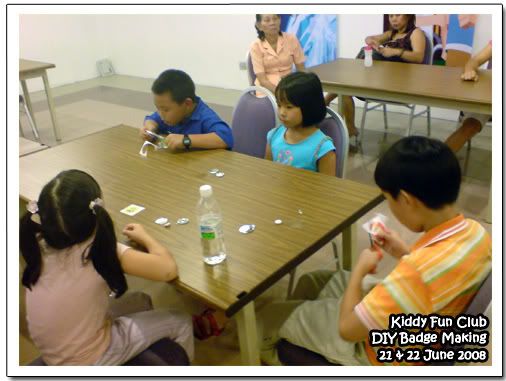 You can utilize the cartoon sheets provided out of the box, or you can find other alternatives, such as, left over wrapping paper, magazines, or even print-out of your own design or photos. The package also provides a guided stencil, which you can use that to draw a circle around the cartoon or design you want, and cut it out to the exact size required for making the badge.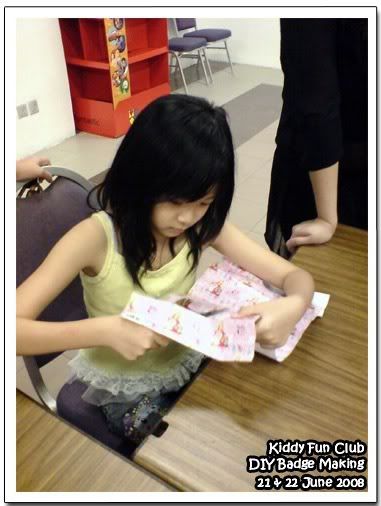 Second Step. Then, using Insert 1 tray, put in the badge cover, followed by cartoon sheet, then the protective vinyl sheet.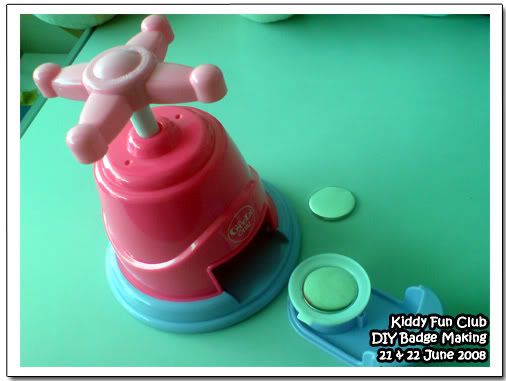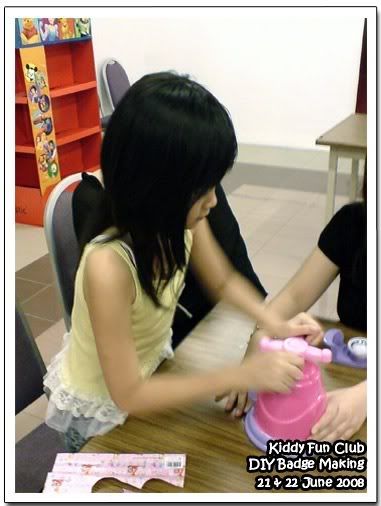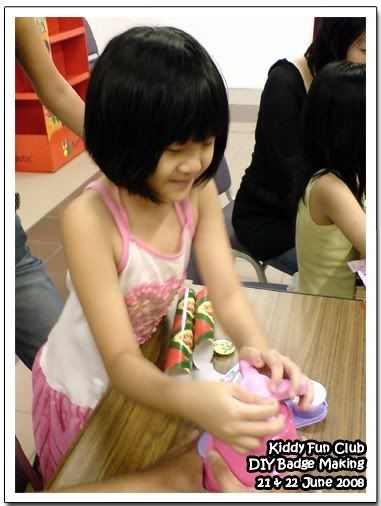 With that, push in the Insert 1 into the Badge Master, turn the handle in clockwise direction to press the cartoon and vinyl sheet to the badge cover, until you hear two "Clak! Clak!" sound… then, turn the handle anti-clockwise to lift up the handle, remove the "empty" Insert 1 from the Badge Master. Where has the badge cover gone to….?
Third step.  Using the Insert 2, put in the badge "back piece", push into the badge master.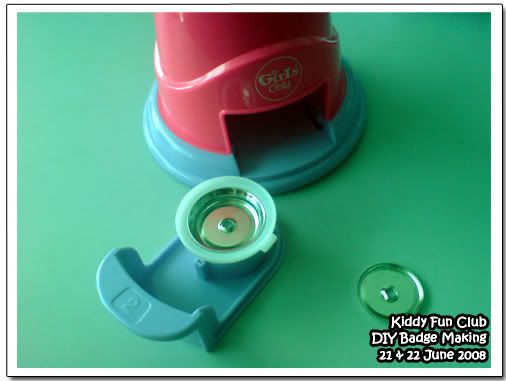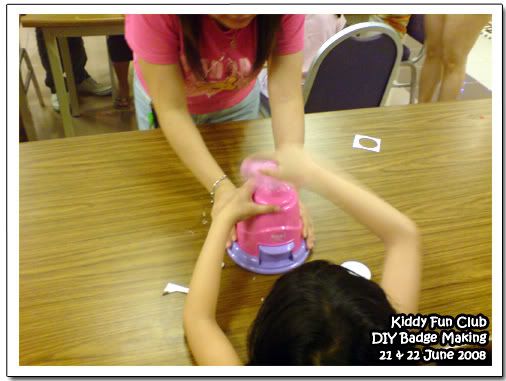 Again, turn the handle in clockwise direction until you hear the "Clak! Clak!" sound twice. Lift up the handle in anti-clockwise direction. Take out the Insert 2, wow… the badge is done.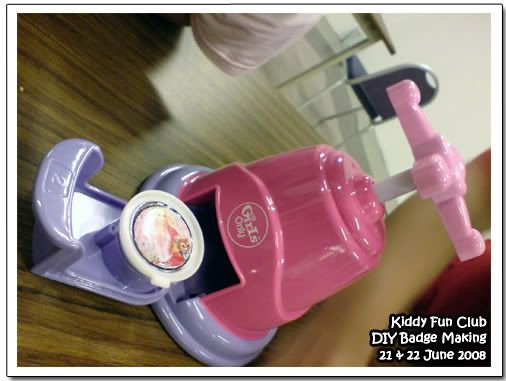 Easy, right?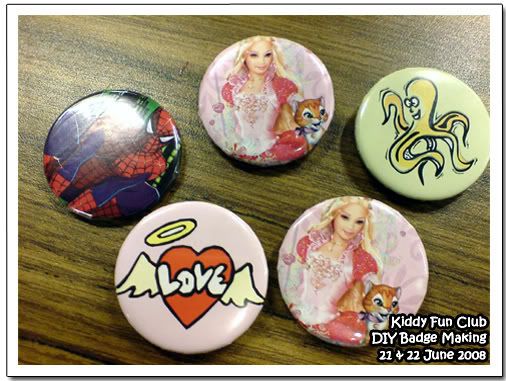 The badges done by the kids.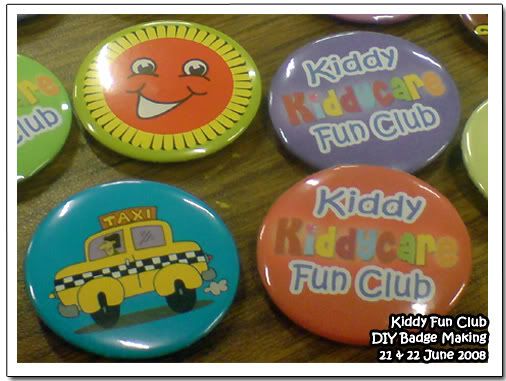 The Kiddycare Kiddy Fun Club Badge, an example of a badge done using our own design.
The kids are wearing the badges they made themselves…