Now till 31 August 2012, all customers of Mummycare will stand a chance to win a Fujifilm Instax Mini Camera! Polaroid-lovers, don't  miss this great chance to own this fabulous prize.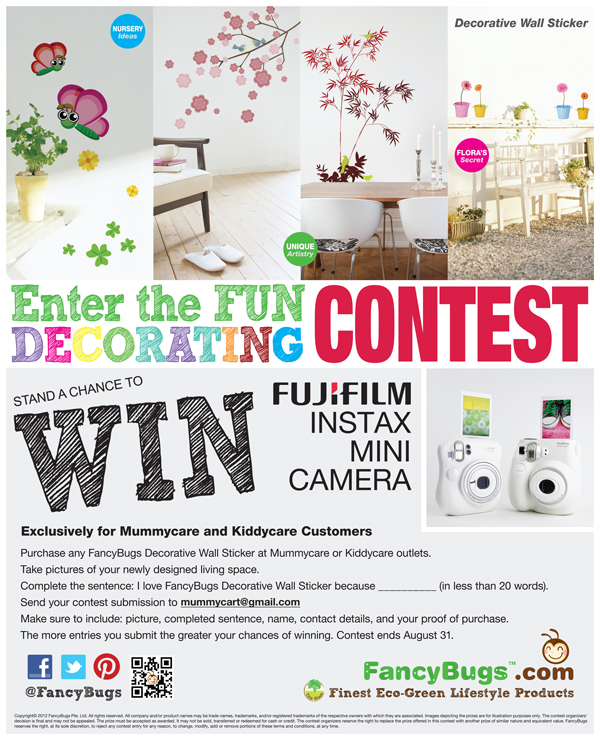 It is easy to take part in this contest.
Buy a set of FancyBugs decorative wall sticker, stick it to any corner in your house as you wish, in your own style.
Take picture of your newly designed living space decorated with FancyBugs sticker.
Complete the sentence: I love FancyBugs Decorative Wall Stickers because _____________ (in less than 20 words).
Send your contest submission to mummycart@gmail.com.
Remember, you need to email us: photo, completed sentence, name, contact details, and your proof of purchase. You can just take a photo of your receipt and email us together.  That's it!  The more entries you submit, the greater your chances of winning.
Send us your creative entry asap!