• Traceable grains with stringent standards.
• Multiple quality & safety checks on key ingredients used.
*Part of Nestle global commitment and initiative - carefully selected key ingredients based on stringent standards of food safety and quality on infant foods.
Did you know, CERELAC provides great nutrition in one bowl!
One serving of CERELAC Rice & Milk Cereal (50g), together with a small banana, provides a 6-11 months old baby with more than 50% of his/her daily required iron and protein intake. This is significantly more than some purees from jars!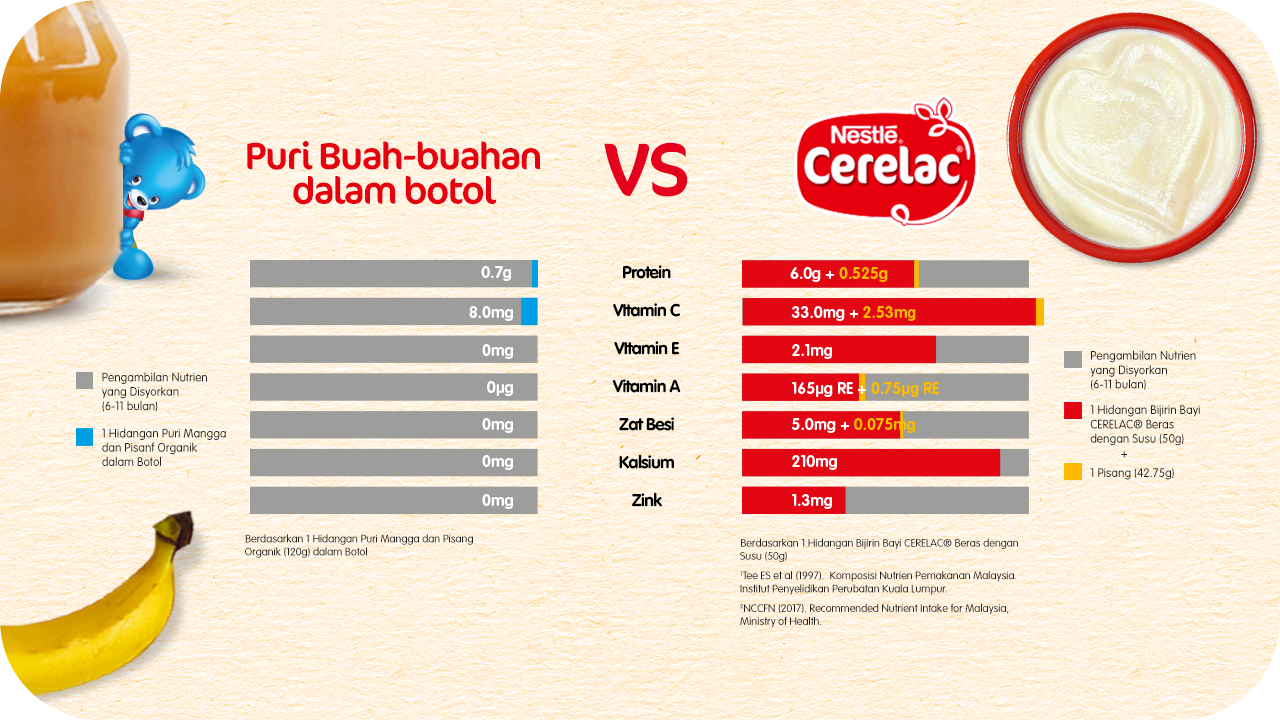 CERELAC infant cereals, with you on every step of the way
3 stages of introducing solids to your Little One!